We've seen quite many rarities during our site existance, but this, I believe is one of the most impressive things I've ever seen.
We are talking about the original painting from the Juzam Djinn by Mark Tedin.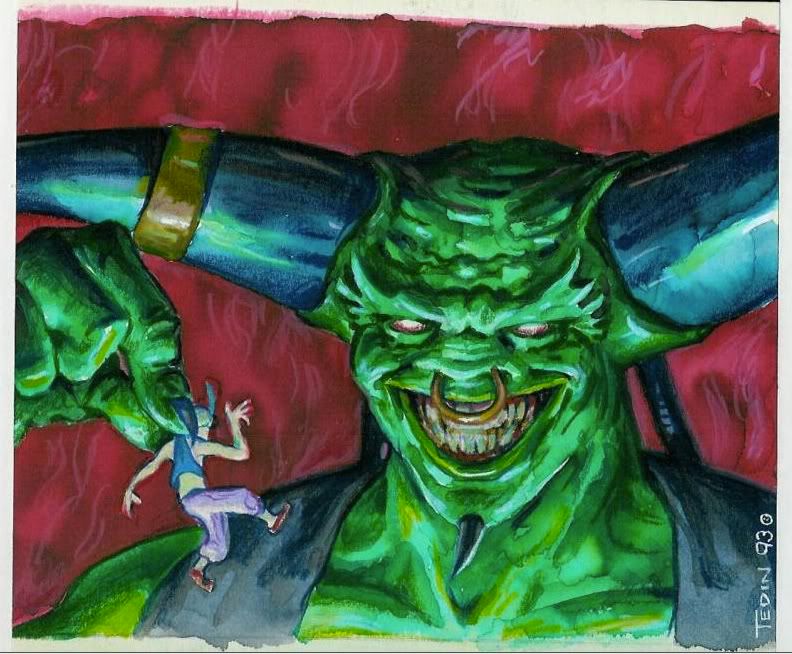 The seller is no other than Daniel Chang, founder of Graded Magic Cards and one of the most famous collectors in the world of MtG. He's got endless amount of super rare stuff and from time to time he might release something worth buying. Not cheap though!  If you want to adquire this masterpiece, you can do it straight from eBay, here there's the auction:
Daniel, in his Juzam Djinn auction page, posted also a very cool video with an interview to Mark Tedin. You should check it out too:
I know this is totally out of my budget, but it would be so freaking cool to be in a position to think of buying this kind of stuff. They are selling other very cool (and expensive) stuff on their eBay store:
Savannah original art anyone?
6 Responses to "The Juzam Djinn original art is up for grabs!"